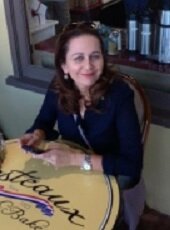 Born in Kabul Afghanistan, raised in Geneva Switzerland, and now living in Washington, DC, with her husband and two college-aged sons, Sanya has enjoyed her enriched experiences in adjusting and living in these very different and distinct countries. Coming from a country where most women are deprived of the simplest privileges such as going to school, she strongly believes in the empowerment of women.
Over the years, Sanya has dedicated her time and energy in helping different non-profit organizations in Washington DC to raise funds and awareness for the disadvantaged ones. In addition to her commitment to the MWA's mission to provide scholarship to unprivileged women in the DC metro area, she also serves on the executive board of Aschiana Foundation, a non-profit helping Afghan street children. Furthermore, she has been involved in different capacities with Women for Women International where she's now sponsoring many women in the developing world including Afghanistan.
While raising her family, Sanya went back to school to pursue both her undergraduate and graduate degrees in International Affairs focusing on Gender and Development. She strongly shares the MWA's mission in helping women access to education and empowerment. Educating a woman is indeed educating a family and a village!