The Muslim Women's Association is a Washington, DC based organization founded in 1960, that works with embassies to host events in order to fundraise for educational scholarships for Muslim women around the globe.

To date, we have successfully supported nearly 100 Muslim girls in their higher educational pursuits in addition to positively exposing our cultures and Islamic religion to the American community at large.

Besides the annual Muslim Women's Bazaar at the Islamic Center of Washington, DC, for which we receive tremendous publicity and press support every year, we also host monthly events at area embassies as well as members' homes. Using the embassy facilities provided by the graciousness of the current ambassadors, we arrange fashion shows, lectures, and luncheons to fundraise for our scholarship program.


YEARLY EVENTS

Here is a sampling of the annual events coordinated by the Muslim Women's Association: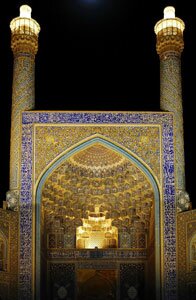 Annual Muslim Women's Bazaar
Held at the Islamic Center of Washington, DC, this bazaar has become a popular event, attracting hundreds of locals and tourists alike. Embassies provide food and gifts that represent their country's unique culture, the proceeds of which go to our women's scholarship fund.

Monthly Luncheons
Members and guests are invited to attend monthly luncheons sponsored by the area embassies to listen to scholars speak on contemporary issues, enjoy traditional fashion shows, music, and dancing, and partake in delicious cultural cuisine.

Ramadan iftar Dinners
Also sponsored by an embassy, members and guests enjoy the graciousness of the Ambassador at an iftar dinner.

Scholarship Announcements
After careful review of the many scholarship applications received, the Association's scholarship committee announces the recipients as well as the amounts awarded to each. Typically, the recipients represent many countries throughout the Muslim world and are encouraged to serve as ambassadors in their respective communities.


Muslim Women's Association
2928 McKinley Street, NW, Washington, DC 20015 - Phone: 202.362.3970, 703.863.4000
8500 Lee highway, Fairfax VA 22031 - Phone: 703.280.8210, fax: 703.573.8722